Small Goods | Round, Fancy & Melee
From Q Diamond, you can expect beautifully cut, precisely calibrated and accurately graded small goods and wholesale diamonds that exemplify our commitment to excellence.
We manufacturer, import and supply a wide assortment of finely made small round diamonds, melee and fancy shapes, servicing leading jewellers, jewellery manufacturers and diamond dealers across Canada and the world. Our diamonds are cut by our exclusive teams in Israel and Belgium, by highly skilled precision manufacturers who uphold the practices of heritage and traditional craftsmanship while utilizing the most advanced diamond cutting and diamond polishing technologies in the world. Our vast assortment and specialized manufacturing makes us an ideal source when searching for finely made
Round & Melee Diamonds, Straight and Tapered Baguettes, Princess Cut Diamonds, Pear Shape Diamonds, Marquis Diamonds, Heart Shape Diamonds, Cushions Cut Diamonds, Radiant Cut Diamonds, Emerald Cut Diamonds, Asscher Cut Diamonds, Half-moons and Trapezoid shapes as well as Specialty and Custom cuts.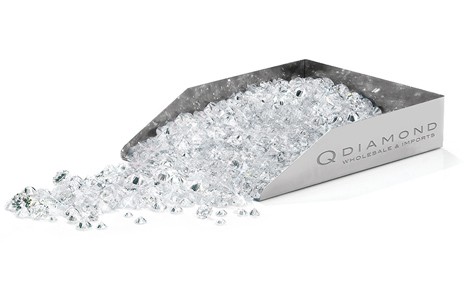 We pride ourselves, not only in being an excellent source for specialized diamond production and selection, but in providing valuable knowledge, personal service and expertise. Whether sourcing specific shapes and sizes for custom designs, specialized programs or filling jewellery mountings, we are pleased to assist you in orders from small to large and in answering any questions you may have.
Top of the Line Precision Manufacturing
Matched Pairs
Custom Layouts
Precise Calibration
Accurately Graded Parcels
Made to Measure custom Cuts & Shapes
Orders Large and Small